March 2020
Tuesday 17th March 2020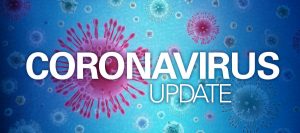 As you are all aware we are having to make some very difficult decisions about how we live our lives. Following Government advise we have cancelled The Mother's Day Lunch and Good Friday Mystery Tour and all other trips on the day trips list are cancelled, and now Highclere Castle is also cancelled, it seems likely Tutankhamun Exhibition will also have to be cancelled but we will keep you updated on this and the Harry Potter Studio Tour. If you have already paid for your trip and you would like to pop into the office we can refund your money onto your card - or if you ring us we can send you a cheque. Please accept our sincere apologies but the most important thing is for us all to stay healthy. Please keep checking and we will keep you updated with what is happening with our trips.
April 2020
Saturday 18th April 2020
Departing Biddulph at 7.00am, we head south for London, making a comfort stop en route.
The legend of Tutankhamun captured imaginations globally when his tomb was unearthed by British explorer Howard Carter and financier Lord Carnarvon in 1922.
Produced by the Egyptian Ministry of Antiquities and presented in London TUTANKHAMUN: Treasures of the Golden Pharaoh unveils more than 150 original objects from the tomb, 60 of which have travelled out of Egypt for the first and final time before they return for permanent display within the Grand Egyptian Museum which is currently under construction. Our tour of the Exhibition is 1.00pm
Come and discover the most famous of the Pharaohs, and the young sovereign's personal belongings as you follow his passage into everlasting life.
There is time for you to explore the local area, where there are shops and restaurants, before we depart London at 5.00pm.
May 2020
Wednesday 27th May 2020
 
Half Term Special
SADLY , DUE TO COVID-19 ALONG WITH ALL OUR OTHER TRIPS THIS HAS HAD TO BE CANCELLED -
Harry Potter Studio Tour ,Warner Studios, London
Departing Biddulph at 7:30am and driving straight to Warner Studios, which will give you time to pass security and into the Studios, where you can buy lunch or take a picnic. Your Tour through the Harry Potter Studios will start at 1:00 pm prompt so please don't be late. Once inside you can take as much time as you like wondering around the sets, props and costumes. The Tour will start with a short film about the venue and then you are led through to the Great Hall, which is the actual Hall used in the Films. From here you can see hundreds of props and walk through sets from the films. Departure time is 5pm from the Studios
Price Includes Admission : Adults (16+)  £64   Children (5-15 yrs)  £51
UPDATE: Now Departing Biddulph at 7:30am instead of 8:00am